Written by Miki Kusunose, High School Bus Volunteer
We are pumped to announce The Washington Bus' first round of endorsements! These candidates are advocating for a future we believe in and are empowering young people every step of the way. 
T'Wina Nobles– State Senator, LD 28  (parts of Tacoma, Firecrest, University Place, Lakewood, Steilacoom, DuPont)
Running for State Senate in Legislative District 28, the current President of the Tacoma Urban League and two-time University Place School Board Director is pushing for access to quality education, workers' rights, empowerment of women and girls, and addressing the housing crisis in her campaign. 
She champions working with the community: "I will not create policy that is attempting to deal with discrimination due to race, ability, national origin, religion, sexual orientation, gender identity and/or gender expression without ensuring that there are activists, community members, and organizations at the table in partnership."
With experience in education, Nobles advocates for the voices of youth. She wants to ensure all students have their voices heard and pursues equity in the education system. As a co-founder of Ladies First, a program supporting young women in schools, she wants to elevate and amplify the voices of women. Nobles seeks to serve her community as she channels her experience from previous community work, from the Poverty Action Network to Multicare's West Region Mary Bridge Board.
Jamila Taylor– State Representative LD 30  (Federal Way, Des Moines, Auburn, Algona, Pacific, Milton)
Taylor seeks to represent Legislative District 30 as a State Representative. As a business owner, attorney, and a consultant to businesses and nonprofits, she believes the state needs leaders who can address the "shared concerns about post-COVID-19 economic recovery, homelessness and affordable housing, public safety, health care, and equity."
"I believe that despite Washington's attempt to be a progressive region, the vestiges of racially discriminatory practices and policies still have impact on communities of color." Taylor continues: "My presence as a woman of color in the state legislature is not enough. I must be willing to have the difficult, and critical conversations, in public AND behind the scenes."
Taylor believes incorporating the voice of youth is critical to politics and strives to embody that ideal in her campaign for State Representative: " I support a fair and equal democracy and will urge all of my constituents towards civic engagement."
Mari Leavitt– State Representative LD 28   (parts of Tacoma, Firecrest, University Place, Lakewood, Steilacoom, DuPont
As a champion of health care, Leavitt strives to address inequities in her community. Leavitt is running for State Representative of Legislative District 28. Her experience as a State Representative, a PTSA leader, a business owner, and a mother makes Leavitt a multi-faceted community leader. 
"As a daughter of a Japanese mother and mother of two African American children, and one who has lived in multicultural environments as a military kid, I'm especially aware of the critical nature that equity is to health, education, and employment options for the success of disadvantaged young people. Every decision I make is viewed through a lens of equity for communities."
Leavitt values the voice of youth in the community: she has worked with college leadership groups to increase civic engagement and co-founded the Community and Technical College Student Voice Academy. Her experience as Vice Chair of the College and Workforce Development Committee let her listen to the voices of student leaders from across the state.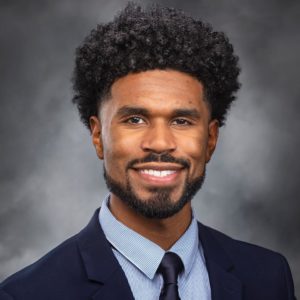 Jesse Johnson– State Representative LD 30  (Federal Way, Des Moines, Auburn, Algona, Pacific, Milton)
As one of the youngest figures in the State Legislature, Johnson advocates for young voters: " I think having the perspectives of more young people in elected offices and other positions of power is essential if we are going to address the challenges facing young people — affordability, education, and opportunity and the global challenge of addressing climate change."
He channels his experience as a community leader and council member in Federal Way as he works to address the disproportionate effects of climate change on low income communities, continues to support De-Escalate WA for gun reform, and pledges to fight for criminal justice reforms. 
Johnson carries a plethora of experience when it comes to involving youth in politics. He currently works as a Staffing Analyst in Workforce Planning and Development for Highline Public Schools and has committed countless hours in organizing youth forums, youth violence prevention programs, and providing apprenticeship/post-secondary education opportunities. 
Marko Liias– Lieutenant Governor  (Statewide!)
The current State Senator to the 21st Legislative District now seeks to run for Lieutenant Governor. As the first millennial elected to State Office himself, Liias is a fervent advocate for incorporating young voices in today's world of politics. 
Liias channels his commitment to serving the youth and translates it into legislative action: "I have put an emphasis on the issues that matter to young people in Washington, including higher education and debt reform, increased wages, and investments in a clean energy future."
As one who identifies as LGBTQ+ as well as a white man, he has used his experience and understanding of his position to represent the voices of Washingtonians that are often marginalized and underrepresented. He is a member of the Senate Ways & Means Committee, which addresses affordable housing and homelessness, has helped create the Office of Firearm Safety and Violence Prevention, and champions mental/behavioral health measures, along with many others. Liias writes: "I am a proud, lifelong Washingtonian. I would not be who I am or what I am, without this place. As I take this next step, I am more committed than ever to expanding opportunity and building on the progress we have made together."