Thirsty Thursday blog post reminding you to VOTE! #knowledgeresponsibly
The deadline to vote for the primary election is August 1st. Don't forget to mail your ballot or drop it in a nearby dropbox!
Your vote really matters – in state and local elections just a few hundred votes can make the difference. If you live in Seattle, you'll be helping to narrow down a crowded mayoral primary from 21 candidates down to 2! Plus, voting to determine whether we should create and fund a cultural access program expanding students and underserved populations' access to arts, science, and heritage programming in King County, as well as voting on a county Executive and city councilmembers.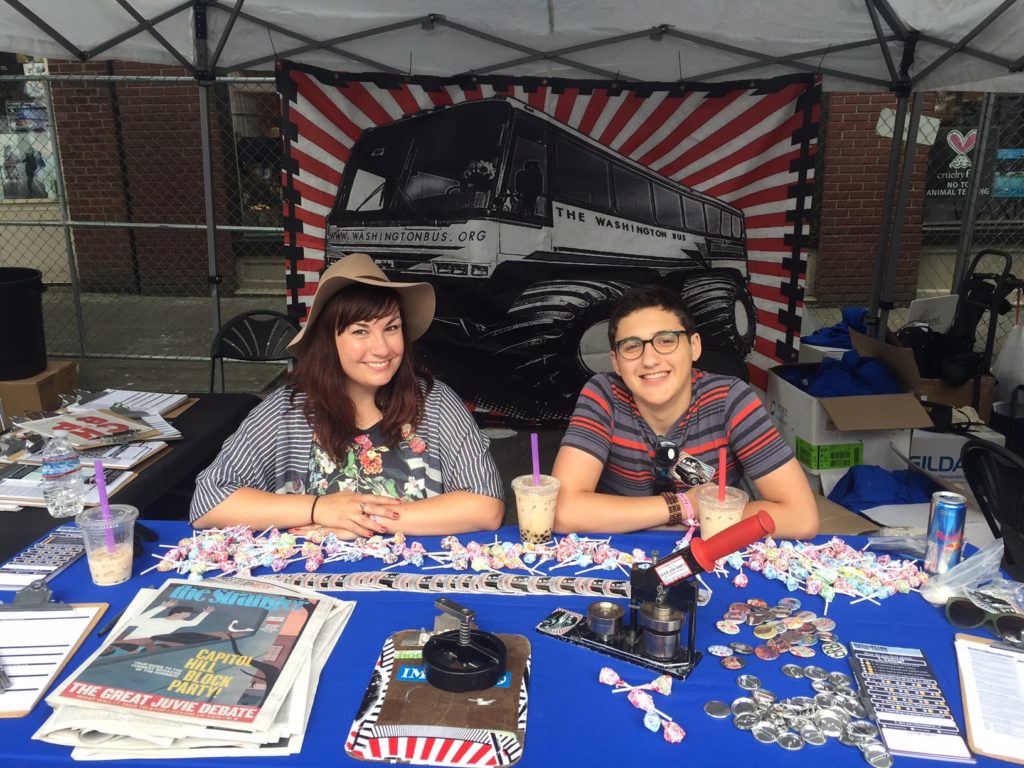 The Bus was out this weekend doing our part to make sure young people are turning out for elections large and small.
In order to make politics fun and accessible, we meet young folks where they are – and sometimes that means music festivals! This past weekend the Bus brought out Fellows, interns, and a ton of volunteers to canvass at Capitol Hill Block Party, making sure young folks at the festival were registered to vote and reminding them to turn in their ballots.
In the booth we had a station to make your own buttons, candy, and make-your-own-meme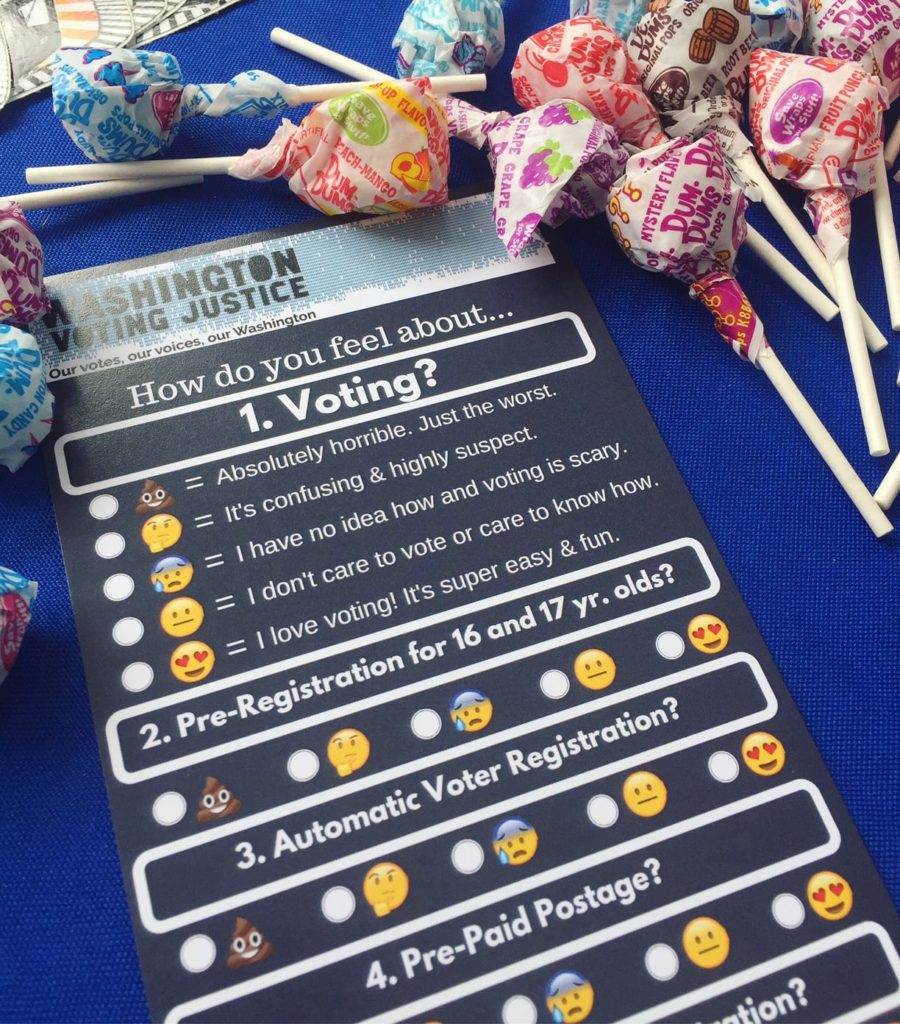 cutouts. While people learned about the Bus and had some fun with us, we made sure their voter registration was up to date, reminded them to turn their ballots in, and engaged them around voting access issues with a survey gauging public support for several strategies that can make voting easier, such as pre-registration for 16 and 17 year olds, automatic voter registration, pre-paid postage, same-day voter registration and language accessibility. By gathering information on the survey, we hope that we can impact the voting systems and make it more accessible. *And it turns out emojis are a very effective tool of measurement everyone can relate to.
Many people consider politics to be something serious and unapproachable, and we want to break down barriers that prevent people from fully participating in our democracy. We can express our values, achieve our goals, and make our communities better through voting. While we tackle serious issues, we still want to make sure people associate politics with something fun, something they want to be a part of.
Here I ask again, please get out to vote! Voting matters to you. Voting matters to the community. Voting matters to the entire city and state. Let's make our voices heard!
This blog post was written by the Bus's Duke Engage interns, Debra and Anqi.