We are so excited to welcome our 10 YELLers for the 2022 elections! Keep scrolling to get to know these incredible young people and what they're most excited about this election season!
Ameera (she/her): I'm excited to gain more knowledge on the legislative process and to collaborate with others.
Angee (she/they): I'm excited to learn about candidates who are committed to social justice and support their campaigns and get local elections on the radar of young people!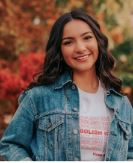 Arlette (she/they): I am most excited to get to work alongside candidates that are willing to hold the line for more equitable communities in WA and are willing to co-govern with us!
Chetan (he/him): I am most excited to elect actual progressive candidates in office! 
Clara (she/her): I'm psyched to spread the word about candidates whose work I really believe in!
Jackie (she/her): I'm most excited to canvass for the candidates we endorse.
Jean (she/her): I am excited to be able to work with other YELLers to go along this journey!
Jehan (she/her): Very excited to learn and engage in the legislative process!
Jeremey (he/him): I am most excited about the physical campaigning aspect, and going door to door, or doing face to face campaigns.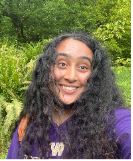 Saba (she/her): I have been so inspired by my peers on the endorsement team in our work thus far, so I am incredibly excited to keep learning from and with them as we continue.